Revenue distribution in the English Premier League

This just out for the 2009-2010 season: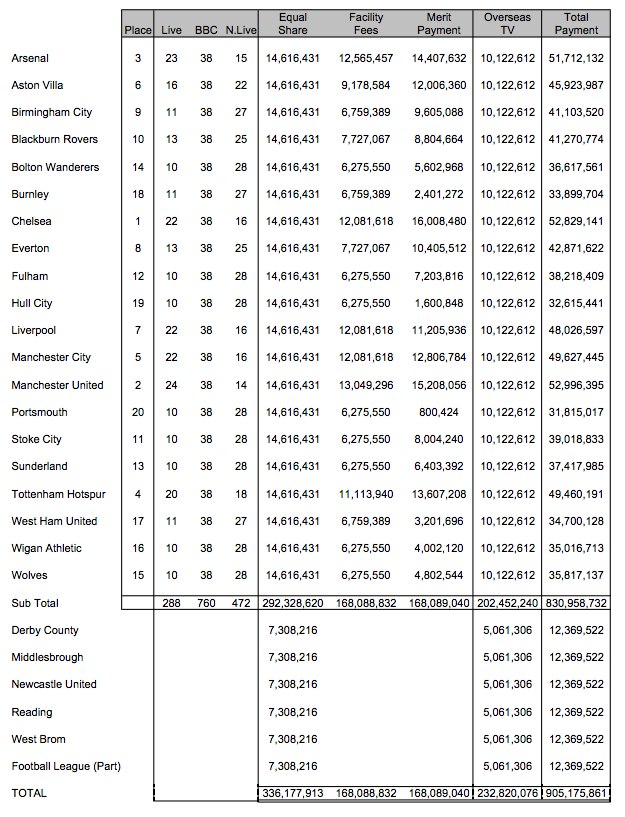 Here is the payout gradient where lowest rank (one) is the best:
The payout is extremely flat relative to other tournament structures, e.g., golf or tennis. These payouts are much more similar to NASCAR than I would have thought without the data in front of me. A few benefits from the flat payout structure is that teams generally do not take a lot of extremely risky behavior, which might be good for football (soccer) teams as many of the players play on other teams, primarily national teams. What would be an interesting finding is if EPL (and other premier football leagues around the world) have flatter team payout structures because they have so many foreign-nationals playing in the league and whether the payoff structure changes during World Cup years (that is, when there is a nationalistic incentive to keep players healthy).
Labels: soccer, sports, sports economics, world cup