2006 World Cup Tickets go on sale Feb. 1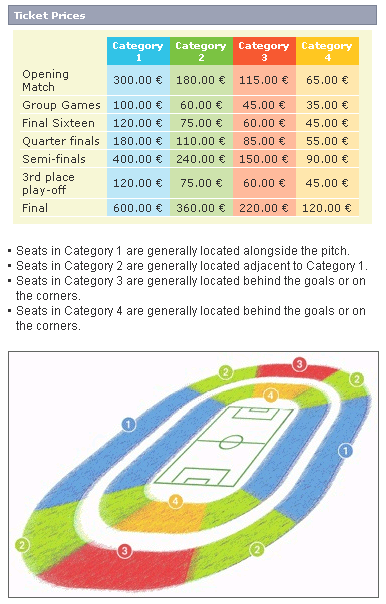 (
Source here
)
Last Friday, the Euro closed at US$1.305. There might be some option value built into the price of the semi-final matches relative to the third place match. The cheapest tickets come in around US$45 and the best seats for the final match roll in around US$780, which is about the price of a Superbowl ticket.
If you are in the market, check out the rules
here
- no ticket touting or black market sales, no more than four tickets per household in the cheap seats or two tickets per household in the good seats. Otherwise, enjoy!!